Do You Have A Project We Can Help With?
At Promold Plastics, quality is a culture, not a department.
Promold Plastics has many years of experience dealing with some of the most demanding customers in the market. Our dedication to our customers' needs has allowed our company to grow with repeat business while building strong partnering relationships. You can be sure that Promold Plastics will provide you with injection molds and molded parts of the finest quality, backed by unequaled service.
Our quality department is fully equipped with the latest measuring devices that are regularly calibrated to ensure accuracy and precision.
Our quality department is fully equipped to perform the following services in-house:
Complete First Article Inspection Report
Capability Studies
Gauge Reproducibility & Repeatability Studies
Statistical Process Control
Failure Mode Effects Analysis
Process Validation Studies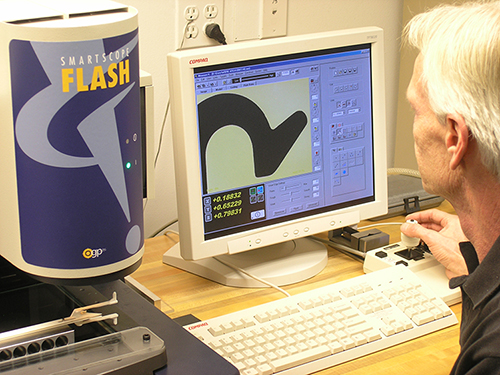 For more information or a free consultation, please contact Promold Plastics at (860) 342-5550.